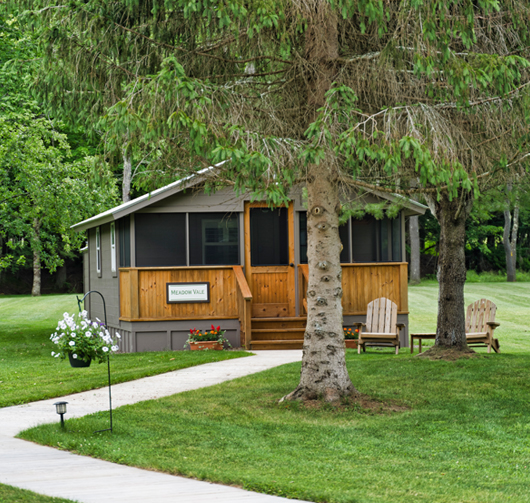 Meadow Vale
Nestled next to The Pines, Meadow Vale is the ideal choice for the couple seeking a quiet escape.
The Meadow Vale cabin can accommodate two guests with a king-size bed and ensuite bathroom, fully-equipped modern kitchenette, and an additional outdoor shower.
In addition to a screened sleeping porch, there is an outdoor gazebo and nearby hammock where you can lounge and take in the beauty of the Willowemoc Creek, just outside your door.