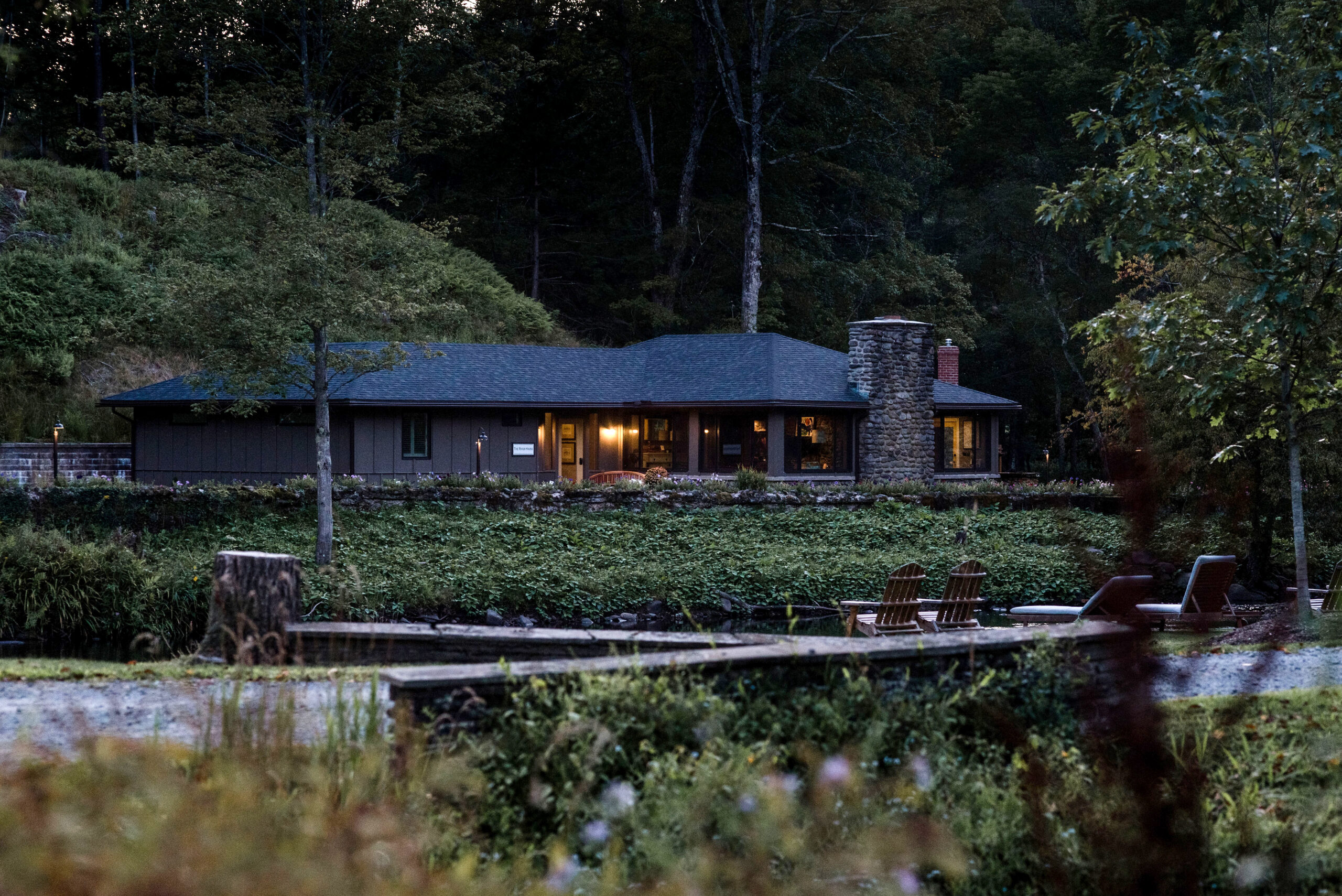 the river house
Discover the gem of Antrim Streamside. At The River House, you'll find total privacy as you take the walking bridge to the house, located on the south bank of the Willowemoc Creek.
Originally built in the 1920's, the interior has been completely renovated to include three bedrooms with ensuite bathrooms, a half bath, and a living room with a queen sleeper sofa, wood-burning stone fireplace and large smart TV. The stainless steel kitchen with original stone walls features a center island with stools for guests to gather, a gas heating stove that creates a cozy atmosphere, and a bright, charming dining space that offers scenic views and is a special place for making memories with family and friends.
Just outside the kitchen there is a bluestone patio with a fire pit and grill, which offers ample space for relaxing after a day of outdoor fun. Or, if you prefer, wander down to the stream's edge where there is a raised patio and secluded waterfront area for a private streamside experience.