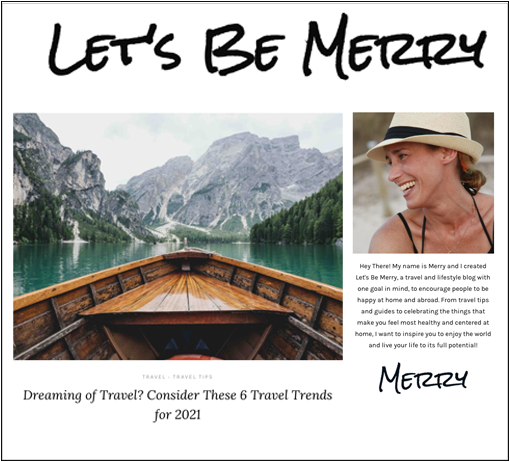 One example is Antrim Streamside, a hotel that is made up of individual cabins on acres of land in Livingston Manor, in the Catskills. My husband and I stayed there during the height of the pandemic and felt 100% safe and comfortable.
READ MORE >>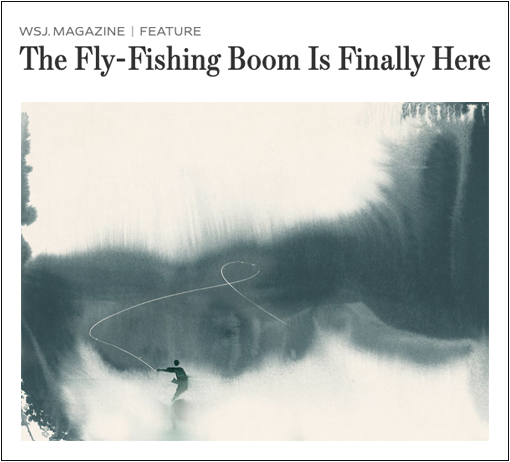 A new generation of fly-fishing fans is turning toward the soulful history of the sport with sought-after vintage gear.
READ MORE >>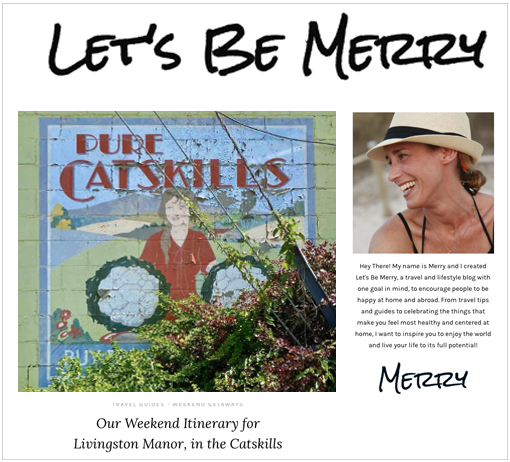 I am so glad I discovered this hotel! What is worth noting about Antrim Streamside in Livingston Manor is that it's the ideal place to stay during the COVID-19 pandemic because all of the accommodations are separate cabins and cottages. (And they are so cute and chic.)
READ MORE >>
The kids got a kick out of the bridge, but that was nothing compared to the inside the Riverhouse! With a full chef's kitchen, three bedrooms, four bathrooms, a fireplace, and two pot belly stoves! There was even a private outdoor fire pit. This place was beyond!
READ MORE >>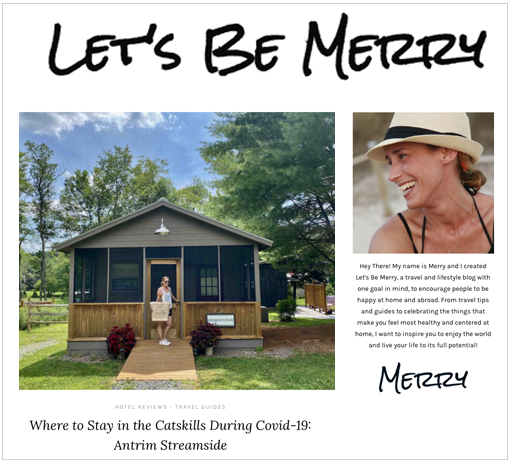 It's really the ideal set up for a getaway during COVID-19.
READ MORE >>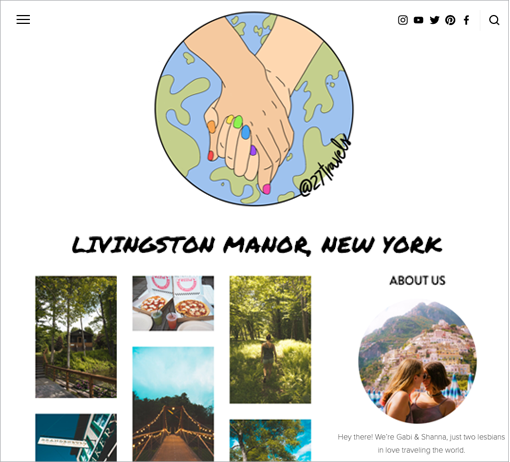 "We can't image staying anywhere else when visiting this area."
READ MORE >>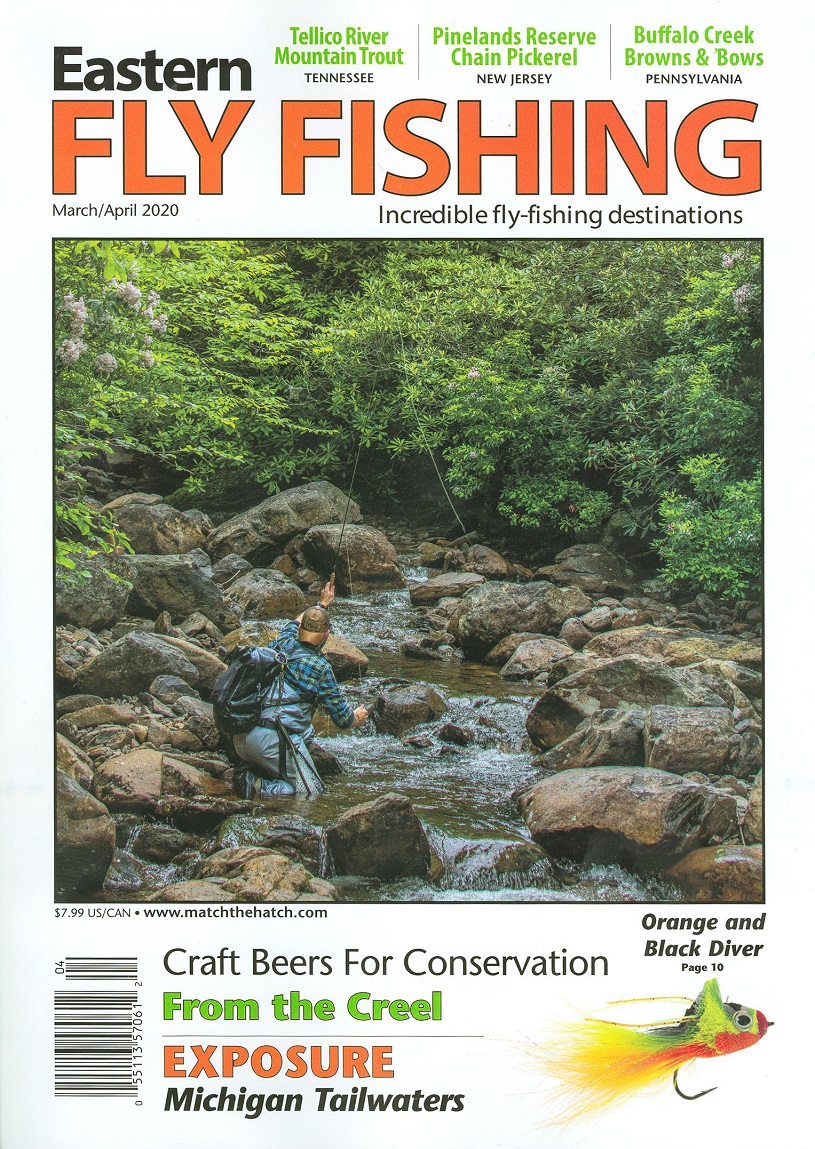 Time spent at Antrim Streamside is truly an escape from the ordinary...
Read More >>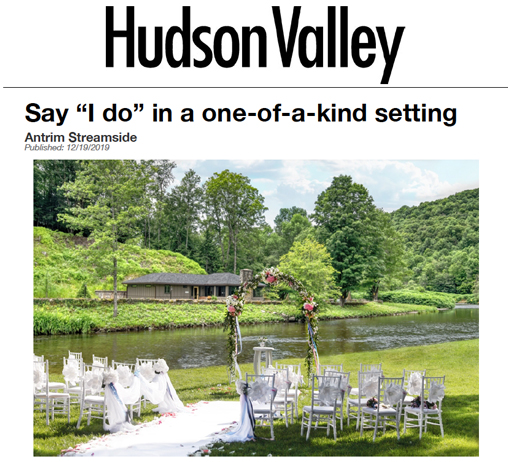 Imagine saying "I do" along the banks of the Willowemoc in a unique setting with the natural beauty of the Catskills as your backdrop...
Read More >>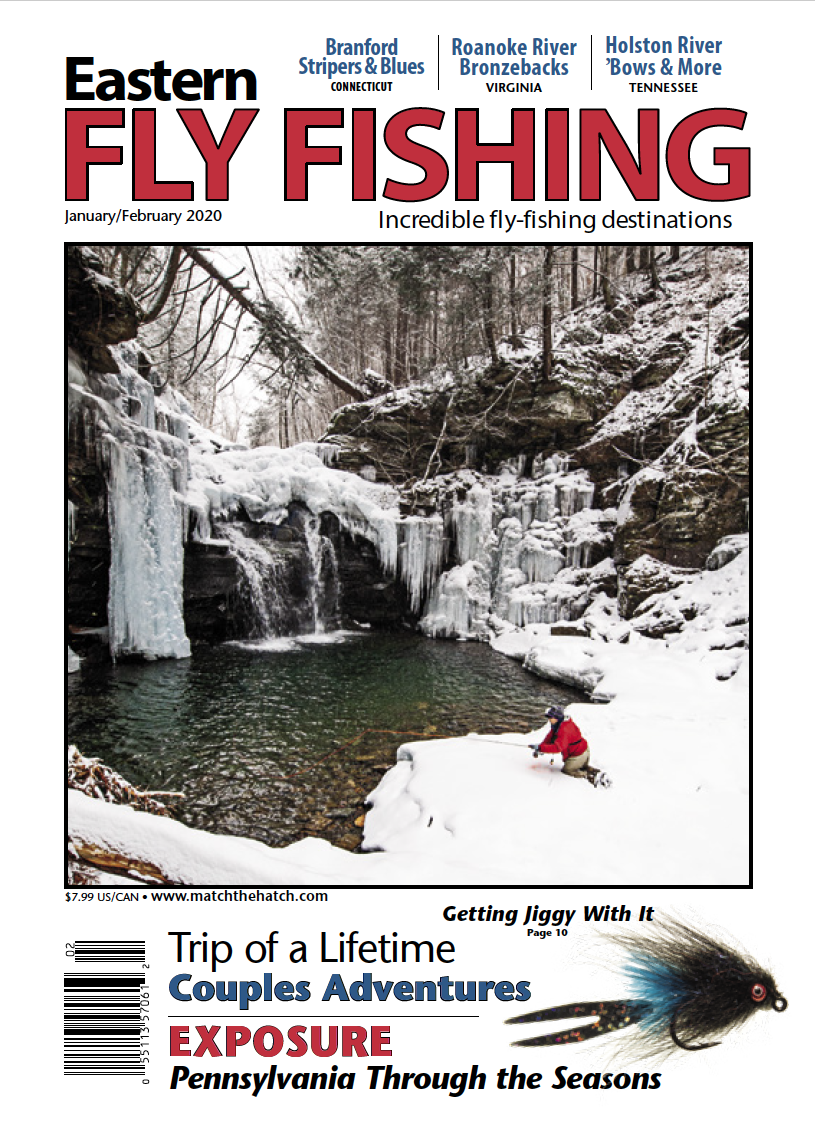 It might be argued that the Willowemoc Creek holds as much significance in the history of American fly fishing as the celebrated Beaver Kill...
Read More >>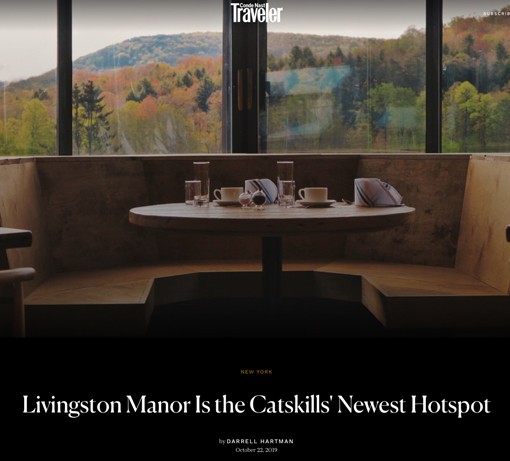 As a "hickster" revival sweeps through rural regions north of New York City, the hamlet of Livingston Manor (population: 1,200), about an hour west of Woodstock, has emerged as the new poster child...
READ MORE >>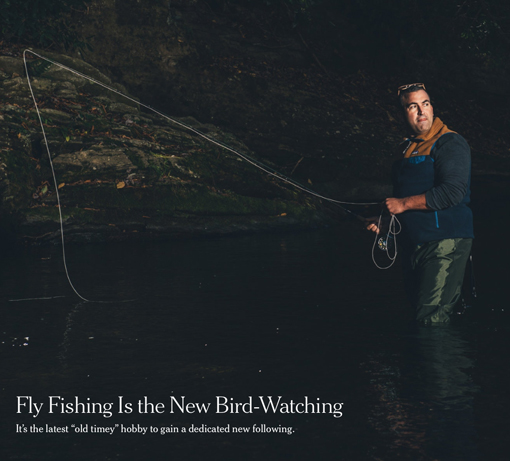 Step aside, goat yoga. The chic way to unwind now is fly fishing. That's right. For some of the same reasons millennials recently flocked to bird-watching, this sport — long dominated by old...
READ MORE >>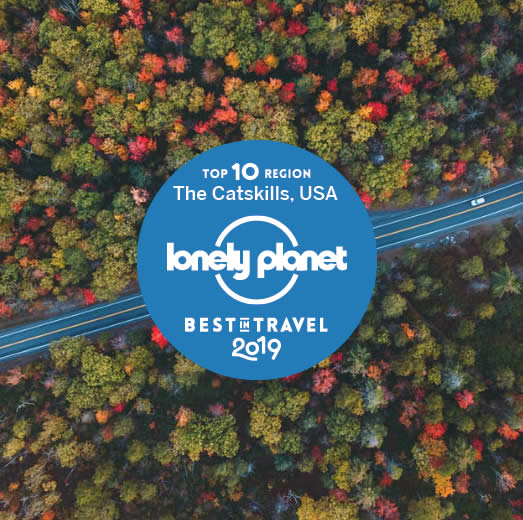 The Catskills represented the USA as #2 in Lonely Planet's list of top 10 regions to travel to in 2019. It's been fifty years since the Woodstock Festival, and the picturesque region in upstate New York is just as free-spirited and creative now as it was back in 1969...
READ MORE >>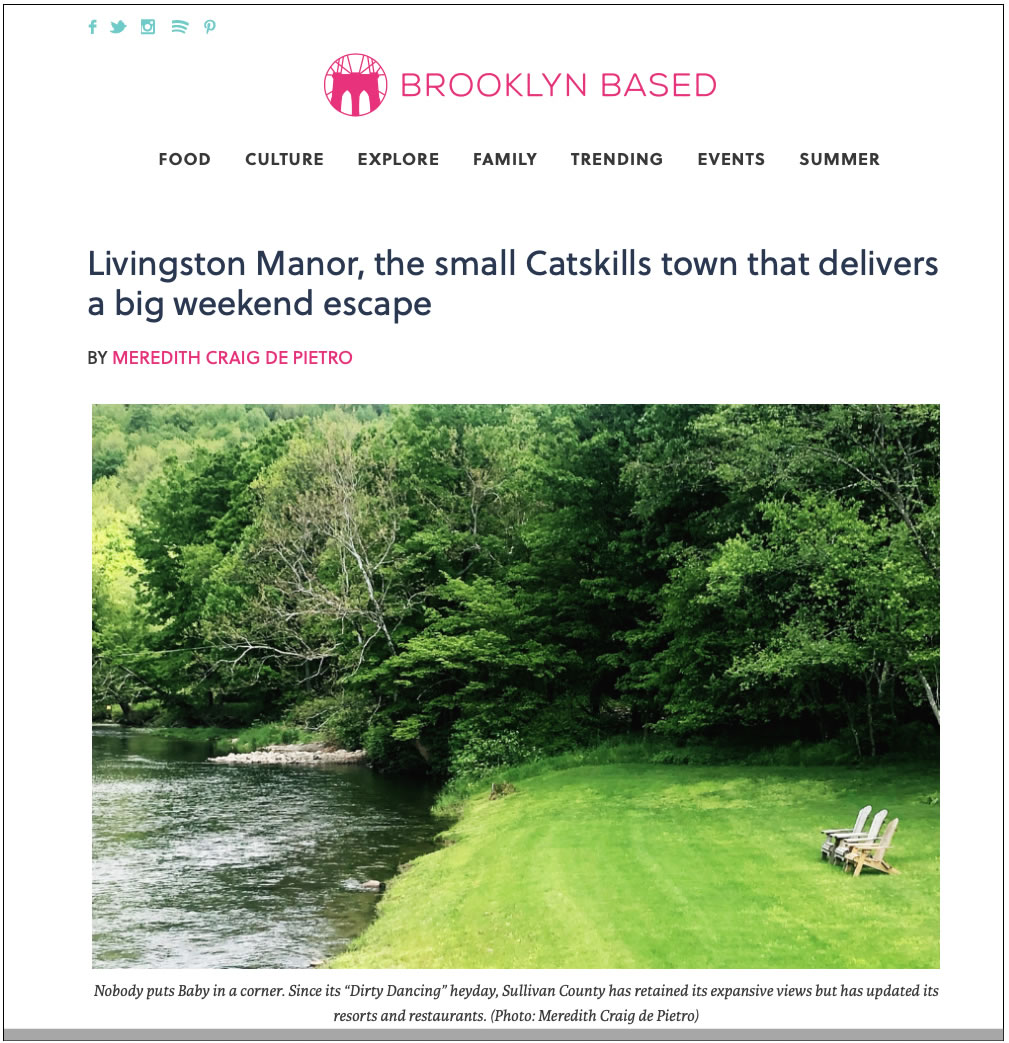 Freelance writer and Brooklyn Based author, Meredith Craig De Pietro, mentioned Antrim Streamside in an article about her recent "small town getaway" where she stayed on our property and explored the Sullivan County area.

She recommends our property as "Where to stay" during your country escape...
READ MORE >>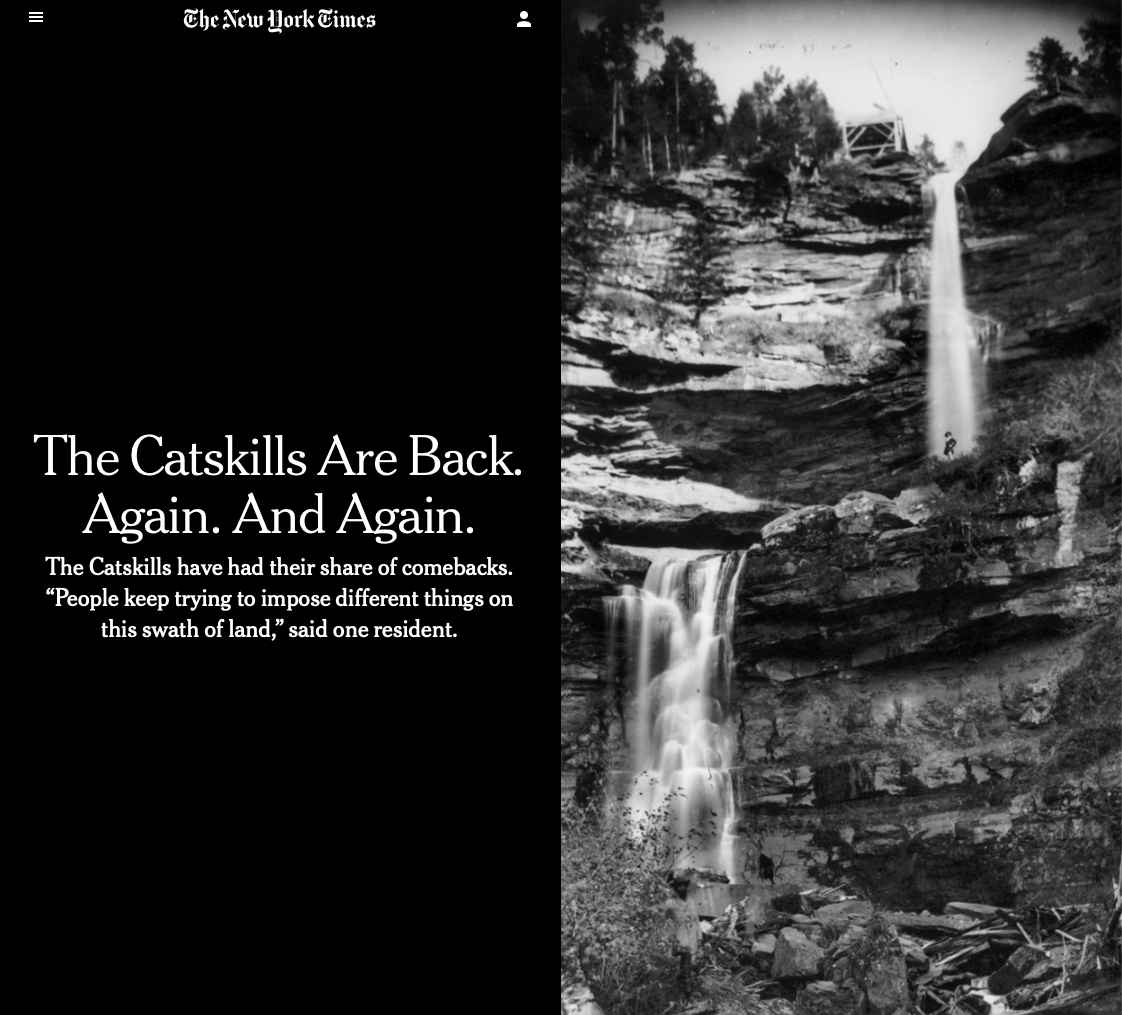 This article follows the Catskills throughout history, as it has made a comeback in popularity decade after decade.

From the Victorian era to present day, the region has played host to various groups of people...
READ MORE >>