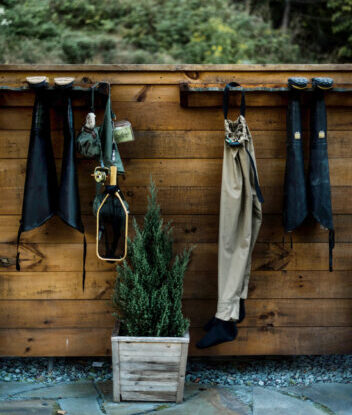 accommodations along the willowemoc
Antrim Streamside offers six independent lodging options situated directly on the banks of the Willowemoc — a renowned trout stream that will delight all fly fishing enthusiasts. Guests can enjoy a quarter mile of private access to the stream right outside their accommodation doors, which when combined with adjacent public water, provides approximately 1.5 miles of contiguous water to explore.
Whether you are a seasoned fly fisherman or a beginner, contact us if you are interested in renting gear or booking a guided lesson on the stream.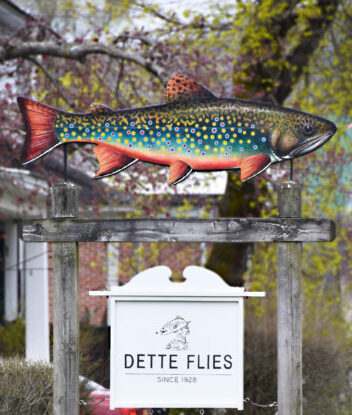 the catskills
: "

birthplace of american fly fishing

"

The Catskills received this label due to its extensive variety of waterways, traditions and the innovations of fishermen over the years. Between the Beaver Kill and the Willowemoc, the Catskills offer some of the best fly fishing opportunities in the nation.

The popularity of this sport has created a big local impact. Livingston Manor, NY is home to the Catskill Fly Fishing Center and Museum, which is dedicated to preserving America's fly fishing heritage, and to Dette Flies, the oldest, family-owned fly shop in the world.

Just a ten minute drive away is the neighboring town of Roscoe, NY. Appropriately labeled as Trout Town, USA, five of America's top trout streams can be found here. It is home to Baxter House Outfitters, who are well known for their innovative fly patterns and experienced guides, and to our sister property, the Antrim Lodge.