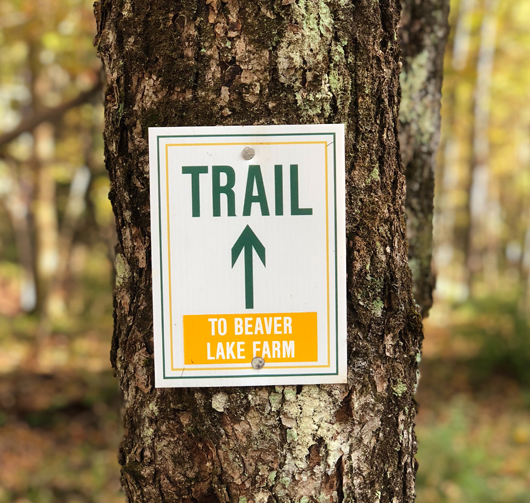 explore the property
Antrim Streamside has something for all nature lovers. Sight turtles, herons, bald eagles and deer as you wander the marked hiking trails on the property's 250 acres of woods and fields.
Hike the trails or just take a short drive over to Beaver Lake Farm, our working farm, where we raise a variety of animals. Private farm tours available upon request. The last farm tour of 2020 will be on October 31, 2020.
VISIT THE FARM
We also have hiking books in each of the accommodations, which offer recommendations on other local hikes. There are many great options for the outdoor enthusiast! Contact us if you are interested in guided hikes.