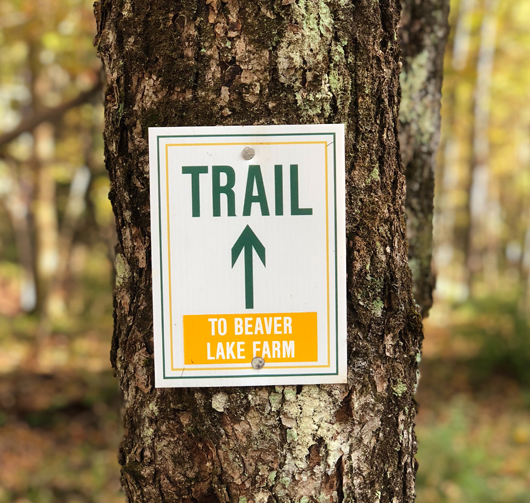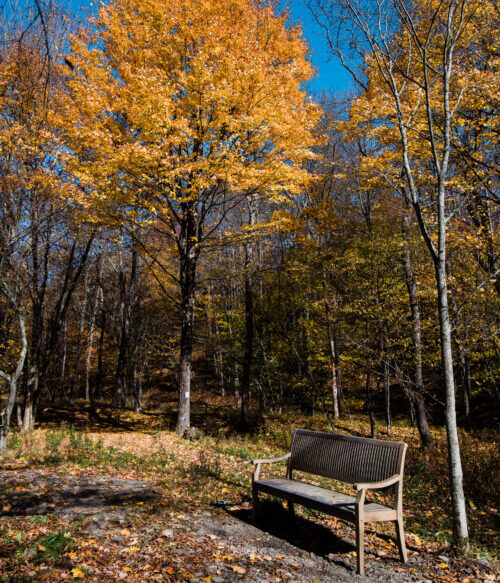 explore the property
Antrim Streamside has something for all nature lovers. Sight turtles, herons, bald eagles and deer as you wander the marked hiking trails on the property's 250 acres of woods and fields.
Hike the trails or just take a short drive over to Beaver Lake Farm, our working farm, where we raise a variety of animals. The Farm is now closed from visitors for the 2020/2021 fall and winter seasons. It will reopen in the spring for scheduled tours. Please check our website then for more details. Visit the Farm.
We also have hiking books in each of the accommodations, which offer recommendations on other local hikes. There are many great options for the outdoor enthusiast! Contact us if you are interested in guided hikes.
Please note that in late November - early December our longer hiking trails close for approximately a three week period during rifle hunting season for deer in Sullivan County. We do not permit hunting on the property, but in an abundance of caution and concern for the safety of our guests, we do not permit hiking on trails other than our one mile loop at that time, and always advise our guests to wear blaze orange when outdoors.