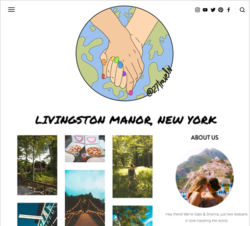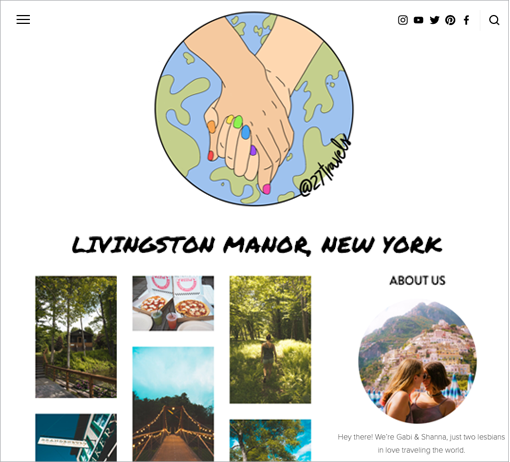 27 Travels:
Livingston Manor, New York
Livingston Manor is a small town in the Catskills region of New York State. During the pandemic, we decided to take a little road trip up there to escape the city for a few days and it was the perfect getaway. The town was small but cute, there are tons of hiking trails nearby, and the views of the mountains are incredible. Livingston Manor and the nearby towns in this region are well known spots for fishing, The Fly Fishing museum is in Livingston Manor and the town over, Roscoe, is the trout capital of the USA! If you've never heard of Livingston Manor, we're gonna tell you why it needs to be on your Upstate New York bucket list.
WHERE TO STAY
During our trip we stayed at Antrim Streamside, which is a boutique property on a private estate in the Catskills. The gated estate sits along the famous Willowemoc Creek, and there are few different cabins that can host any amount of people from a solo traveler to a huge family! Each cabin comes with it's own kitchen & bathroom, so the set up is more like an Airbnb and is perfect if you are looking for the kind of trip where it is easy to socially distance yourself. The Antrim property is huge, there are actually even 2 hikes you can do on premises. Our cabin was extremely clean and sanitary. We had the best time staying there & Diane, the owner, was so incredibly sweet! We can't image staying anywhere else when visiting this area.