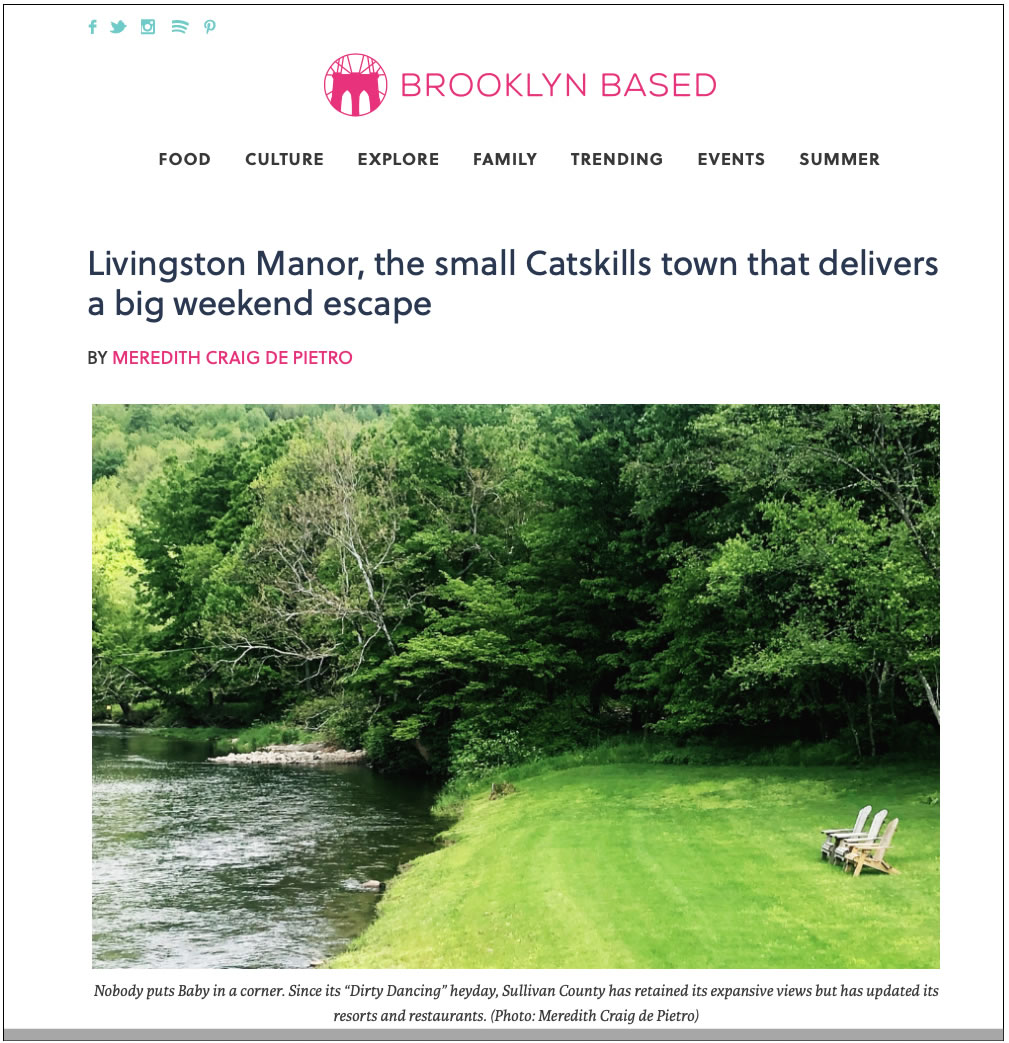 Brooklyn based:
livingston manor, the small catskills town that delivers a big weekend escape
Freelance writer and Brooklyn Based author, Meredith Craig De Pietro, mentioned Antrim Streamside in an article about her recent "small town getaway" where she stayed on our property and explored the Sullivan County area.
She recommends our property as "Where to stay" during your country escape and describes her experiences exploring our 250 acres and visiting Beaver Lake Farm.
Meredith also lists many other fun things to do and places to visit while you are in the area!