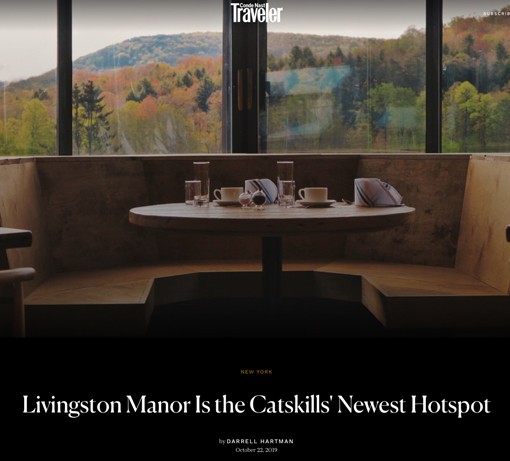 Conde Nast Traveler:
Livingston Manor Is The Catskills' Newest Hotspot
As a "hickster" revival sweeps through rural regions north of New York City, the hamlet of Livingston Manor (population: 1,200), about an hour west of Woodstock, has emerged as the new poster child of bohemian Catskills living. Affordable housing has made the town attractive to creative types, who have in turn opened up a half-dozen or so new visitor-oriented businesses in 2019 alone. Like New York's Hudson and Phoenicia before it, Livingston Manor is set to become the next frontier for life, post-Brooklyn. Or, for those who still live in the city, a smart choice for a long weekend getaway that doesn't yet feel overrun.