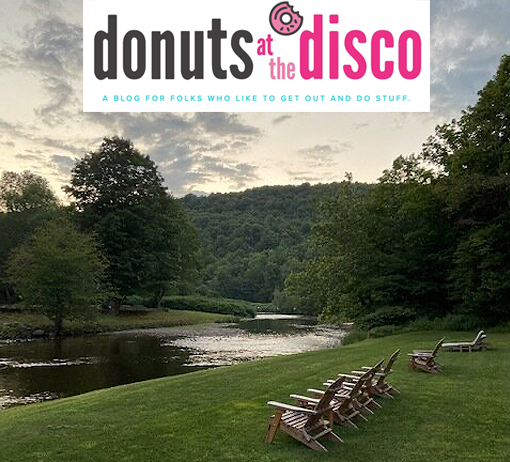 donuts at the disco:
Slow Things Down in the Western Catskills
Last year, in the thick of the COVID pandemic, our home base for the weekend in the Catskills was Antrim Streamside, a collection of six separate cabins and cottages on acres of gated property about five minutes from the businesses of Livingston Manor.
It being our first trip during COVID, the separateness of our cabin and the fact that check-in was contactless made us feel incredibly at ease. Each cabin at Antrim has a kitchen or kitchenette, as well as cute perks like an outdoor shower, a hammock or swing and a coffee maker and fruits in your refrigerator. Our "Pond View" cabin was so well appointed and the entire hotel property felt so relaxed and serene.