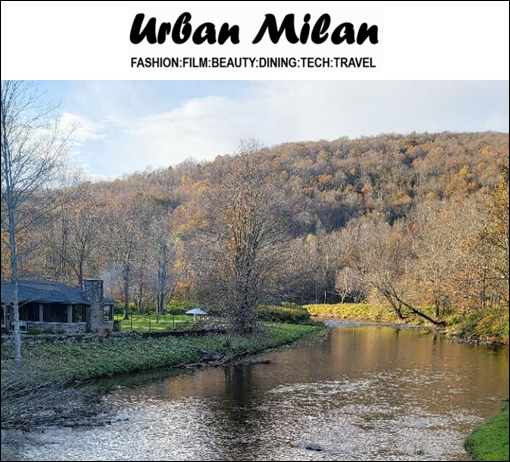 Urban Milan:
The Catskills: A Beautiful Socially-Distanced Escape
It seems like everyday there is a new variant announced, making us want to stay socially distanced and curb our travel adventures. Fortunately the Catskills are a beautiful year round escape where you can safely stay socially distanced while enjoying everything that nature has to offer. From hiking to skiing there is something for everyone to enjoy. We recently went on a relaxing weekend getaway to the Catskills and have recommendations on where to stay, what to do and where to eat!
The Catskills are known for their picturesque scenery which includes mountains, lakes and wildlife. We wanted to be socially distanced and one with nature so we decided to stay at the tranquil Antrim Streamside (408/416 DeBruce Road, Livingston Manor, NY 12758). Set on the banks of the Willowemoc, this boutique property is on a gated estate in the heart of the Catskills and has six private cabins to choose from. ​Each private accommodation is independently situated and includes everything you need for a relaxing getaway including plush robes, games, towels, toiletries and so much more. ​