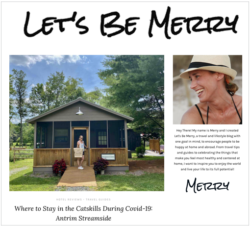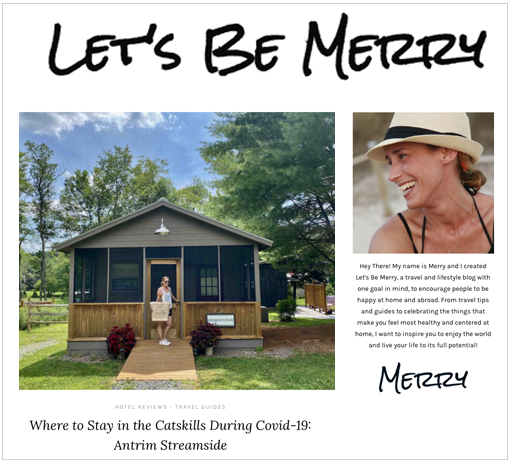 Let's Be Merry:
Where to Stay in the Catskills During Covid-19: Antrim Streamside
Have you thought about planning a trip to the Catskills but don't know where to stay, especially now during COVID-19?
If you answered yes, then this post is for you.
My husband and I just came back from a weekend trip in the Western Catskills and we stayed at a hotel that is ideally set up for the pandemic. (It happens to be a great hotel regardless of its suitability for the pandemic, but more on that later.)
The hotel we stayed at is Antrim Streamside in Livingston Manor.
I can't wait to tell you more about this gem nestled in the Catskills, so let's get to it!