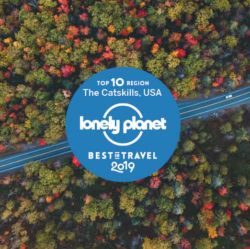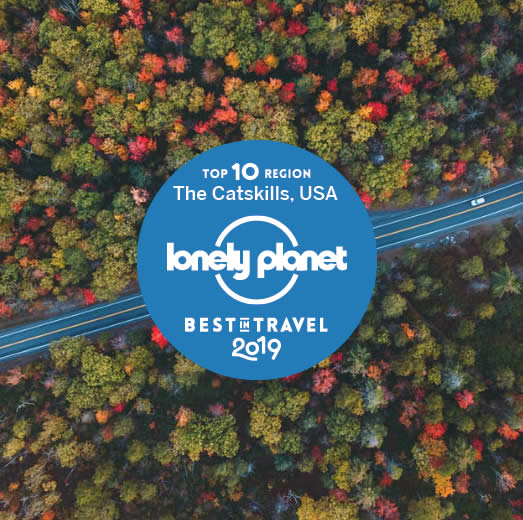 lonely planet:
best in travel 2019: top regions
The Catskills represented the USA as #2 in Lonely Planet's list of top 10 regions to travel to in 2019.
It's been fifty years since the Woodstock Festival, and the picturesque region in upstate New York is just as free-spirited and creative now as it was back in 1969. With a seemingly endless list of farm totable restaurants, distilleries and breweries, trendy boutiques, and a deep appreciation for the arts, the Catskills is sure to please all who visit.