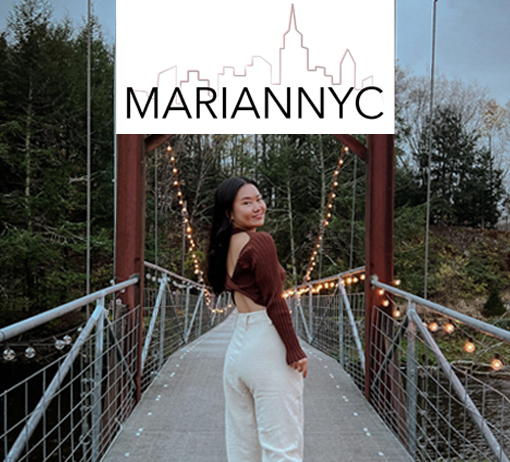 MARIANN NYC:
A Private Escape in the Heart of the Catskills
Antrim Streamside is only about two hours away from NYC, which makes it a convenient location to getaway. It is a beautiful property that offers a mix of renovated and comfortable lodging accommodations with modern amenities. There are two ponds, apple orchard, and 250 acres of woods filled with hiking trails and wildlife. Nature is everywhere and you will feel welcomed with peace and quiet.
Antrim Streamside has two types of cottages and four cabins to choose from. The River House and Stone Cottages are great for families as they are larger in size. Orchard's Edge and Pond View are the larger cabins, each accommodating up to three guests, whereas The Pines and Meadow Vale are ideal choices for a couples. I stayed at Orchard's Edge and brought my sister with me. It was the perfect size for the both of us and we loved how charming the cabin was.