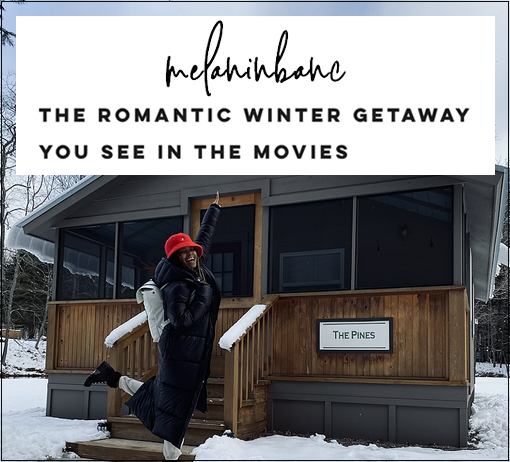 Melaninbanc:
The Romantic Winter Getaway You See in the Movies
I remembered when my boyfriend and I first met, we would talk about taking trips upstate, going on hikes, and really enjoying that cabin life. So I ran with that idea, scouted a few places I've seen on Instagram but ultimately, really fell in love with the Antrim Streamside.
We managed to book The Pines accommodation and of course, we were super excited to get in and see everything. Honestly, we were instantly romanced by the place. Firstly, we pulled up to a gorgeously lit crossing bridge over a rushing stream and our little cottage just across from there. Everything was contactless, including check-in and check-out, so we entered our suite and no surprise, we were stunned!