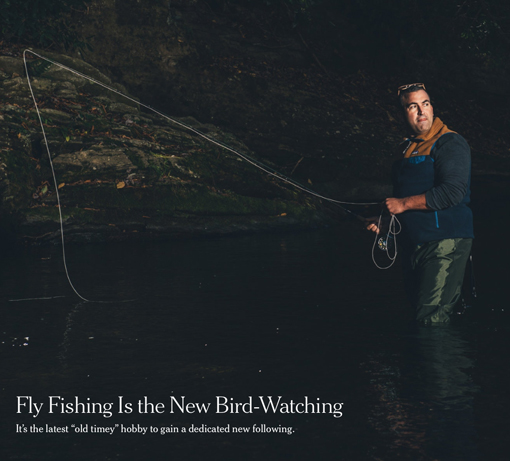 The New York Times:
Fly Fishing Is the New Bird-Watching: It's the latest "old timey" hobby to gain a dedicated new following.
Step aside, goat yoga. The chic way to unwind now is fly fishing.
That's right. For some of the same reasons millennials recently flocked to bird-watching, this sport — long dominated by old white men — is gaining popularity with a younger set.
For those who can afford the leisure time and some rudimentary equipment, it offers a reason to be outdoors, a closer connection to nature, an avenue for environmentalism, built-in community, opportunity for creative expression, and a lifetime's worth of niche expertise. Fly anglers who are not vegetarian nor vegan, nor otherwise bound by the code of "catch and release," see it as an extension of the farm-to-table movement. Plus, it's very Instagrammable, even as it encourages people to put down their phones.