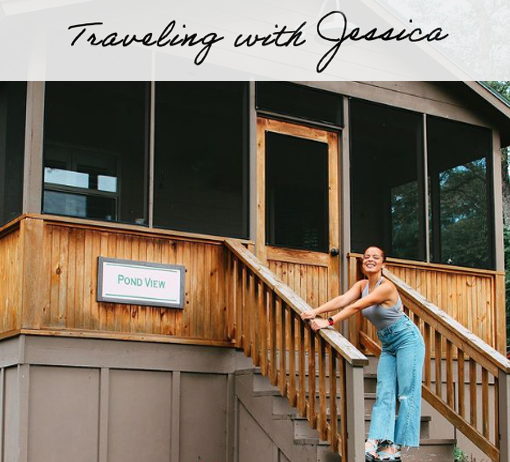 Traveling with Jessica:
11 Best Getaway Spots Outside NYC this Winter
From glamping, to secluded escapes, I've got your fall/winter getaways covered. While New York City is amazing, it's important to get out too. That's why I've compiled a list of my favorite nearby destination spots where you can unplug, relax, and recharge. Escape the city for a weekend at one of these great locations and hit refresh. Check them out now:
Explore 250 acres of woods, hiking trails, and immerse yourself in nature at this gorgeous boutique property on a gated estate in the heart of the Catskills. Each private accommodation is independently situated so you have complete privacy. I stayed at this property in August at the Pond View cabin, which is beautifully appointed with kitchenette (and an outdoor shower!) — perfect for anyone wanting to practice safe social distancing while being able to enjoy a relaxing getaway. This cabin is set at the edge of one of the property's two picturesque ponds, with the second pond and Willowemoc Creek within a few steps. You'll also have access to guided fishing adventures, hammocks, hiking trails on-property, and a private farm.