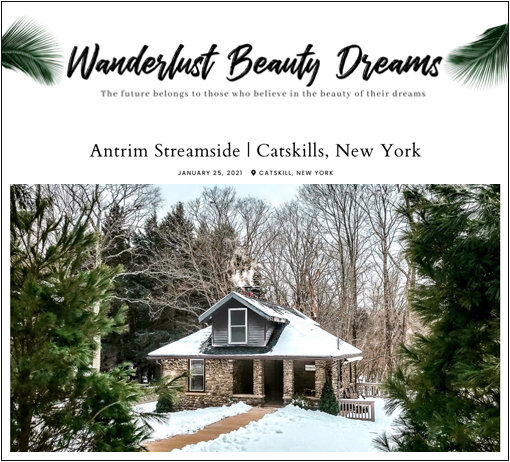 Wanderlust Beauty Dreams:
Antrim Streamside | Catskills, New York
Antrim Streamside is a private escape in the heart of Catskills, New York. Their tagline of "where tranquility meets adventure" really stands true. You get such a different vibe here where you feel like you can just take a second to breathe and appreciate nature after being on the go in your day to day. It's just two hours away from New York City, which makes this a great place for a getaway all year around. If you're in need of getaway from the hectic city life, this is the perfect place to book a stay for either a couple of days or even weeks if you're currently working remotely. Antrim Streamside has a mixture of cottages and cabins to choose from on their privately gated 250 acre property.