Welcome to the serenity of the Catskills, the shaded banks of the Willowemoc, and over 40 acres of wildlife and flora at Antrim Streamside. We are a brand new, private retreat featuring private water on the Willowemoc, with accommodations that sleep up to 22 people across 6 different rustic cabins.  Reservations are now available at Antrim Streamside!

We are the sister property to the historic Antrim Lodge in nearby Roscoe, NY. The Antrim Lodge restoration project is the recent recipient of an $800,000 grant in the Market NY program of the Empire State Development division of the NYS Department of Economic Development. That renovation is expected to commence this Su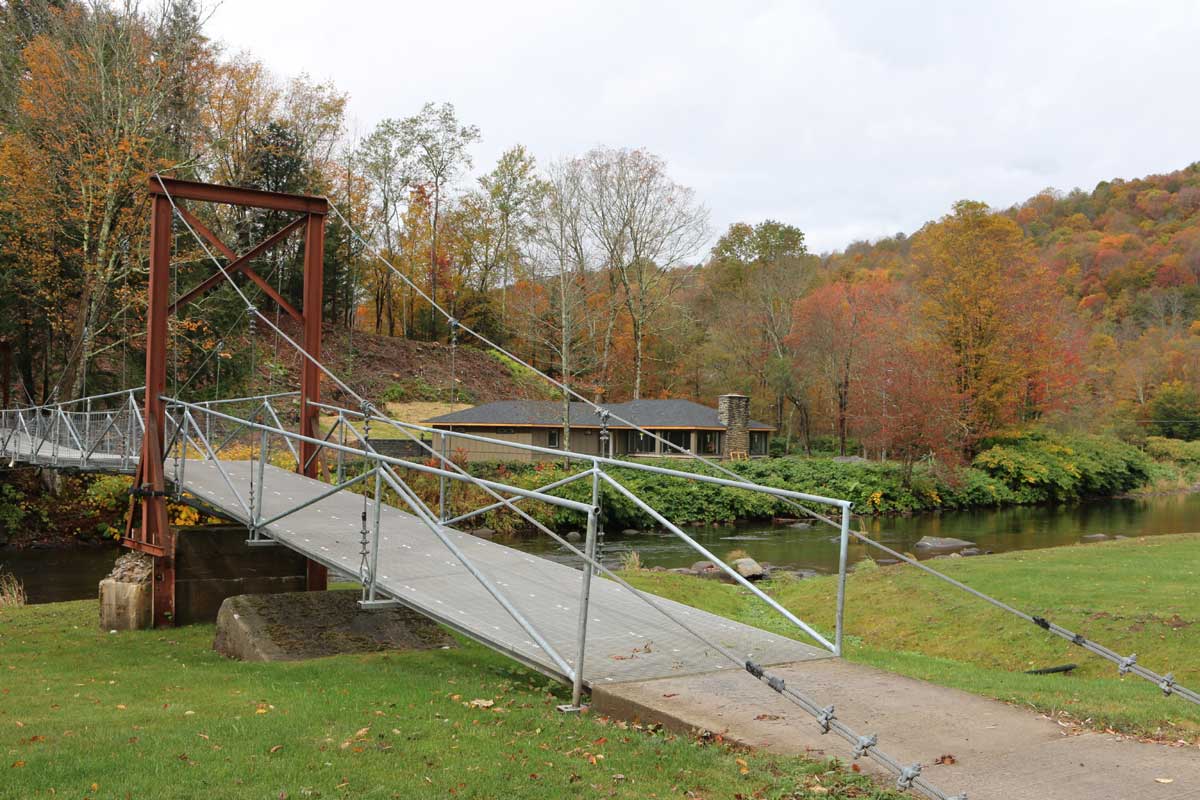 mmer.
Our gated driveway provides guests the private use of the property, featuring exceptional amenities and fun activities including a mature apple orchard, two stocked ponds, woods with maintained hiking trails, and ¼ mile of private access to the Willowemoc with contiguous fishing on approximately 1 mile of the famed trout stream.
Our guests also have access to our private farm, Beaver Lake Farm located at 315 Beaver Lake Road. It is a working farm that raises chicken, turkey, lamb, pigs, and beef cattle for local consumption. Our farmer, Jess, loves to teach people about the animals and the workings of the farm, please contact her to schedule a tour!
All our accommodations provide housekeeping service and complimentary breakfast. The Stone Hall, set to be finished in 2018, with its open entertaining space, patio overlooking the bucolic Willowemoc, and wood burning fireplace is the perfect venue for weddings, corporate events, family reunions and other great events.
Contact us with any questions or feedback you may have. Thank you for visiting our website!